Andrew Nelson Eshman
Cumberland Presbyterian Minister
1865 - 1951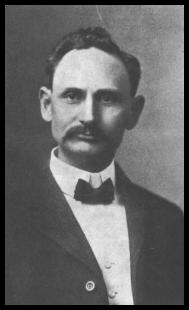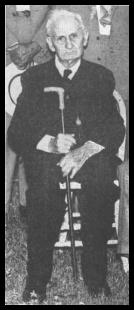 A BRIEF STORY OF THE MAN WHO
IMPERILLED HIS LITTLE FORTUNE
OF $52,000.00, Plus
To Save Our Former $200,000.00 Publishing
House For The Cumberlands
by (Rev.) A. N. Eshman.
(Let it be clear that the modest, little fortune which I once had, is all gone; but, my loyalty to our church, is unabated.)
My brethren, will you permit me to review my experiences in an effort to save our FORMER Publishing House, for the Cumberland Presbyterian Church. I refer to the most stormy period of our Church History from 1903 to 1915. The storm-center, was our $200,000.00 Publishing House, on 4th Ave. Nashville, Tennessee.
That tragic period was brought upon us, by: "The Union Drive" which sought to force us into a church that we did not want to join, or to take from us all of our church property. So, they forced us into the courts, in every state where Cumberland Presbyterian churches existed. Two suits were brought as to the possession of Our Big Publishing House. We won in the Chancery court, also in the Supreme Court of Tennessee; and our Board of Publication, quickly employed a very popular business man, as General Manager, at a salary of $300.00 per month.
But, He Soon Resigned.
The patronage was so diminished; and the House so covered with harrowing lawsuits that business was bad, and debts piled up to a dangerous degree. The Manager resigned. Then, another Manager of many years of experience, was employed, at a salary of about $200.00 per month; but, he too, soon resigned. Conditions had gone from bad to worse; and there were efforts to force the House into a receivership. Something had to be done. The creditors had organized, and had issued their ultimatum.
The Board Met in Night Session.
To our Board, it was more than a matter of holding that great Publishing House, it was a matter of our CREDIT and our HONOR. The Tennessee Supreme Court had given it back to us; and it was, "Up to us to make good." TWICE, The Board asked me to be General Manager: but, twice I declined. After much discussion, it seemed there was no other way out; so, A THIRD TIME the Board pressed me to accept the place, saying, "It is an 'SOS call'; and unless you take the post and relieve the strain, and restore confidence, we are gone--the sheriff will be next."
I Accepted
Strange as it may seem, with all the lights before me, I accepted; and speedily plunged into a sea of debts. Why did I do it? Was it for a job? I was President of Radnor College; and that was work enough for one man. Did I do it for a $300-per-month salary? I plainly told the Board that there would not be even $1.00 of salary for me, and for the reason that the debt-burdened House was not able to pay it. I took the place because the Board appealed to me to do it; and on taking it, I imperilled EVERYTHING I HAD, "And threw myself after it."
The First Staggering Security.
The first House-debt paper that was presented to me was a security-bond of $16,500 to The First National Bank of Nashville. Various other papers calling for my endorsement, totaled about $11,000.00. Other claims demanded cash, or "A receivership," so, from my own bank account, I gave checks for more than $3,000.00, making a total of more than $30,000.00 that I got under, on that terrible night.
Made A $12,000.00 Bond In U. S. Court.
Brothers J. H. Zarecor and Frank Slemmons, (Ruling Elders in our church,) were attorneys for our Board in defending one of the suits against the Board. Although they knew that I was already loaded to the extent of $30,000.00 for the House, they asked me to make a $12,000.00 Bond, in the U. S. District Court. I begged to be excused; but they said, "We have failed to get anyone else to sign; and unless you will do it, we must surrender." I signed, and that made a total of $42,000.00 for my load. What next? The opposing side, challenged the Bond--said I was not good for it in view of what I had already signed for. The question was put up to Col. Doak, Clerk of The U. S. District Court. He sustained the Bond.
Hear Judge Slemmons of Ridge Top, Tenn., April 19, 1940
Dear Brother Eshman: "After so many years and at my age of 82, I do not recall all the details: but I do definitely recall that in our contention with the U. S. A's, there were large Court Bonds needed and that you made them: and that you most liberally aided in other departments of the work. I think you risked more than any one else. I am sure the church will accept your statement as to the figures.
Cordially,
Frank Slemmons."
Signed A $10,000.00-Note.
Note that The House had for years, and before the Union Trouble, been under a $40,000.00 Bond. To relieve the tension, our Board issued $10,000.00 in "Second Mortgage Bonds." We asked a loan for that amount on said Bonds. The House needed $10,000.00; and just had to have it. The loan was not allowed on the Bonds as security; but said: "If A. N. Eshman will sign the note, the loan will be granted." I signed, as usual. (Very interesting history followed in this connection, which I shall give later.)
The Business Was Climbing Out Of The Red.
We let the business-world know that we were there; and the House got its share of patronage, and at good profits. The biggest job we every landed, was from the Western Electric Company of New York. Their Mr. Pearson and the Manager of their Atlanta office, came to Nashville to get bids on a job amounting to about $25,000.00. All the big plants of Nashville and Atlanta were bidding for it. Said officials returned to Atlanta to review the bids. Mr. Pearson phoned me from Atlanta, saying: "Come to Atlanta, tonight." I called our Superintendent to go with me. It was an anxious journey. Mr. Pearson and his Atlanta man, met us on time next morning. It was a great day's conference. We returned to Nashville, and Mr. Pearson took next train from Atlanta to New York. The next day, he wired me: "I am happy to tell you that your House won the big job." Truly, it was a glorious telegram. We were climbing out of the red.
But We Lost Possession Of The House.
The U. S. District Court practically gave the House over to the Union. So the details of our retirement were worked out as speedily as possible.
We Were Sued For $60,000.00 Damage.
Our adversaries sued five of us for $60,000.00; and I was one of the five. Said five were: Maj. W. L. Danley; Maj. Cunningham; W. E. Dunaway, F. A. Seagle; and I. We were sued personally, and we, jointly employed an attorney for our protection. The suit was brought in the U. S. District Court, Judge E. T. Sanford, presiding. He was later appointed to the U. S. Supreme Bench. There was an additional $13,000.00 item which was an extra responsibility for me; and for which I had to engage an additional lawyer, at my expense.
The dreadful day of trial, came. Many witnesses for both sides, were called and examined. I want you all to know that I was on the witness-stand, a total of five and a half hours. Judge Sanford took me away from the lawyers and questioned me to his own satisfaction; and when he was through with me, he gave his decision which was wholly in our favor, except that he assessed us with half the cost. It cost each of us, hundreds of dollars; but we did not have to pay any part of that $60,000.00.
Thus end my brief story of my consenting to do what our Board of Publication appealed to me to do. Only God and the angels, can know how severely I suffered under the strain of those experiences for months and for years.
I Humbly Appeal to Everyone Who Reads This
I beg you to buy or sell ONE copy of The New Collinsworth at $1.00; and get thereby, ten times the worth of your $1.00, and do your Publishing House and me, a big favor. What of that book? Past Moderator, D. D. Dowell said: "It is the best book on the subjects treated that I ever read." Rev. J. P. McDonald said: "It is a jewel." P. A. Sharp of Lewisburg said: "I would not take a $100.00 for my Collinsworth." We had 1,500 copies printed and have sold about 600. If we sell all of them, it will mean $400.00 profit to your Publishing House; and $400.00 to me for my work in revising the book. I sorely need it. Do I deserve it? My brethren, I beg you to write me. Are you willing to help the man who sadly went under a load of $52,000 to save our $200,000.00 property?
Yours for the best doctrine in the world,
Rev. A. N. Eshman, Estill Springs, Tenn.
P. S. My Brethren, I did my best; and I did it at the pressing call of our Board of Publication. Now, will you stand by me when I so much need your help, that is for each of you to sell one more copy of that excellent book, at only $1.00 instead of former price of $3.50. Please call for more of these folders, if you can place them.
[Undated 4 page pamphlet]
---
It is with profound sense of a great personal loss, and a heart burdened with grief that we convey to the many thousands of loving friends over the Church, the sad intelligence that Mrs. Annie Bone Eshman, the beloved wife of our greatly loved manage, Rev. A. N. Eshman, is no more iwth us on earth; but we rejoice that she has been translated to the realms of glory beyond.
She has been at West Point, Miss., for some weeks at the point of death, and during the early hours of the quiet peaceful Sabbath day, May 17th, she sweetly fell asleep in the arms of her blessed Savior to rest from her toils and trials.
Her funeral service was held in the Methodist Church, Huntsville, Ala., Monday at 1:00 p.m. conducted by Revs. J. L. Hudgins, Editor and B. J. Reagin, pastor of her church.
We know that the sympathy of the entire Church will be extended to our beloved Brother Eshman in his deep trouble.
B. J. Reagin.
[Source: The Cumberland Presbyterian, May 21, 1914, page 10]
---
A TRIBUTE TO MRS. ANNIE ESHMAN.
---
On Sunday, May 17, 1914, the spirit of Annie B., wife of Rev. A. N. Eshman, went to take possession of that mansion which the Savior promised to prepare for all those who believe on Him.
In her Nashville home, where she had the best medical treatment, it was evident that Mrs. Eshman was gradually declining. Her heart turned to the friends and trusted physicians in West Point, and her loving, devoted husband, to whom her slightest wish was law, immediately brought her here, and for one month, when her suffering was greatest, all that medical skill and tender affection could do, was done for the pain-racked body.
Hers was the baptism of acutest suffering. In the crucible of bodily pain she lay, without one murmur, and as the last vestige of earthy dross was burned out, the Divine Refiner saw His face reflected in her spiritualized face. She talked of heaven, she sang of heaven, and at the last, when the veil that intervened had worn to gossamer thinness--she communed with heaven. With our poor, imperfect understanding, we speak of her as "passing" or "departing." Not so--hers was an "arriving, not departing;" she has not died, but has entered into that life where there is joy forevermore.
The writer pays this tribute to Mrs. Eshman not in a professional way, but with sad pleasure the alabaster box of sincere affection, filled with the memories and associations of years, is broken and her body anointed to the burial.
A preeminent trait of Mrs. Eshman's character was her perfect poise, her self masterly, the capstone of moral strength. Hers was a finely blended nature, sweet, wholesome and large, feeling deeply and intensely herself, yet with fine, sweet charity, she was perfectly tolerant of the views and opinions of others.
Vivacious and bubbling over with the quiet humor, she met the grave and knotty problems that came to her as the associate head of a girl's school, bravely cheerily and no one ever saw Mrs. Eshman with the blues, or was burdened with a recital of her trials. She was brave, sunny and sweet-spirited; the world is better for her living, and there are hundreds of persons whose eyes the tears will rise, when they hear of the passing away of her whose beautiful example made an impression on their plastic natures.--The West Point Leader. West Point, Miss.
[Source: The Cumberland Presbyterian, June 4, 1914, page 4]
---
DEATH OF MRS. A. N. ESHMAN.
---
Today we record the passing away of Mrs. A. N. Eshman, beloved wife of Rev. A. N. Eshman, of Nashville, Tenn. This noble Christian character was known and loved by hundreds of women of Mississippi and adjoining states, having been associated with her husband in Southern Female College, this city, for many years, moving to Nashville a few years ago, where they established Radnor Female College.
One of the most pathetic scenes witnessed for many years was a member of S.F.C. girls the most of them no longer girls but wives and mothers, marching with the remains to the train, each carrying beautiful floral offerings to be borne away with the body as takens of love and honor for their departed friend.
The funeral services were conducted by Revs. J. G. Stewart and W. W. Mitchel, at the residence of Dr. J. W. Unger at 4:30 o'clock yesterday afternoon. The remains were shipped to Huntsville, Ala., where they will be interred today.
Another of God's best on earth has folded her weary hands freed from the shackles of sorrow and sufferings and entered in the paradise pathways of perfect peace. Gentile, modest and retiring, her life was best revealed to those nearest and dearest. The roseate hearth-stone of home was her kingdom and from there her golden example radiates as the sunbeams of a perfect day. Through the weary length of winter she struggled into the perfect day of spring, gentle spring, symbolic of her life. We would not if we could, call her from her dreams of Eternal Spring. May we at twilight and evening star be as well prepared to answer that clear call across the bar.
The Times Herald, with hundreds of other friends in this city, sympathizes with the bereaved husband, aged mother and other members of the family in these dark hours of affliction.
--From West Point Daily Times.
[Source: The Cumberland Presbyterian, June 4, 1914, page 14]
---
A. N. Eshman, 85, Dies at Columbia
(Banner's Columbia Bureau)
Columbia, Tenn., Jan. 25--The Rev. A. N. Eshman, 85, veteran minister of the Cumberland Presbyterian Church, died Tuesday night at his home following a short illness.
Funeral services were to be held at 2 p.m. today at the McCain's Cumberland Presbyterian Church by the pastor, the Rev. C. M. Zwingle, assisted by lifelong co-working ministers.
Burial was to be in the church cemetery with Oakes & Nichols Funeral Home in charge.
A native of Mt. Pleasant, he was a son of the late Jacob and Jane Eshman. He was the only surviving member in a family of nine children.
Mr. Eshman was graduated from the old Winchester (Tenn.) Normal College and was ordained in 1890. He has served as pastor of a number of churches in the South since that time and was moderator of the General Assembly of his denomination in 1907 at Dickson. Later he became general manager of the church's publishing house.
He organized the Southern Female College at West Point, Miss., and was president for 12 years. He was also president of the old Radnor College at Nashville for seven years.
In connection with his educational work, Mr. Eshman operated 40 special trains to San Francisco, Philadelphia, New York and Montreal.
Survivors include his wife, Mrs. Annie Mack Eshman, and a son, Andrew Nelson Eshman, Jr., Columbus, O., who is a metallurgical chemist with Buckeye Steel Company.
---
DEATH CLAIMS OLDEST
ASSEMBLY MODERATOR
Rev. A. N. Eshman, 85, died at his Columbia, Tenn., home January 23, after a number of years of declining health. In terms of length of service, he was the oldest moderator of the General Assembly having been elected in 1907.
Funeral services were held at the McCains church, near Columbia, January 25 with Rev. C. M. Zwingle officiating. (An extended write-up will appear next week.)
[Source: The Cumberland Presbyterian, February 6, 1951, page 4]
---
Editorials... (by Rev. C. Ray Dobbins)
A VETERAN WARRIOR WHO WON
REV. A. N. Eshman who was one of the foremost leaders in the battle to preserve the identity of the Cumberland Presbyterian Church won his battle and a few days ago at the ripe old age of eighty-five yielded to the demands of nature. His main obsession was "Cumberland Doctrine" and he spent his time and talent and money to preserve the institution espousing it.
He was one of the reconstructors of the church after the tragic merger and schism of 1906 and his position of leadership in the reconstruction movement was indicated by his being elected moderator of the General Assembly in the historic meeting at Dickson, Tenn., the next year, 1907. Through the years he took a great deal of justifiable pride in the fact that he was the oldest living moderator, in terms of service.
Few younger leaders in the church today have taken the time to try to understand the suffering and tragedies which the institution experienced during the first quarter of a century after the ill-fated 1906 event. Possibly most of us have been too close to that period to have had time to reflect on it and understand it properly. For this reason not enough credit has been given to men like Brother Eshman for the contribution they made.
That first generation after 1906 was in the thick of a great church fight and the keynote of the "loyalists" was "against unionism" and "for Cumberlandism." One of the binding loyalties of the reconstruction movement was to "Cumberland Doctrine" and this is best symbolized in a phrase coined by Brother Eshman: "Four things which cannot be improved upon: the sun, moon, stars, and Cumberland Doctrine!"
No one today can appreciate the Cumberland Presbyterian Church adequately who has not taken a proper perspective of that first quarter of a century after 1906 as symbolized by men like Brother Eshman. That era with all of its suffering, and ugliness, and struggling, is the foundation on which the institution rests today. And only can one serve the church today in the most effective way who has a thorough understanding of the situation which prevailed during those years, and an adequate appreciation for those staunch, loyal soldiers who suffered so much, labored so faithfully, and sacrificed so willingly.
As a symbol and representative of that generation, A. N. Eshman deserves a place of special recognition in the annals of the Cumberland Presbyterian Church.
As a veteran warrior he fought hard for the cause he loved and that cause was the institutional preservation of the Cumberland Presbyterian Church.
He was a veteran warrior who fought hard for the cause--and won.
[Source: The Cumberland Presbyterian, February 20, 1951, page 8]
---
Tributes of Respect
REV. A. N. ESHMAN, TENNESSEE
Rev. Andrew Nelson Eshman, was born June 1, 1865, and passed away January 23, 1951, in his eighty-six year at Columbia, Tenn. He was ordained to the gospel ministry in 1890, and was engaged for many years in ministerial and educational work. Following graduation from the old Winchester (Tenn.) Normal College, he was elected superintendent of city schools at Huntsville, Ala. Two years later he was elected president of Union Female College, a denominational school, at Oxford, Miss., which he later moved to West Point, Miss., and changed the name to Southern Female College. He originated what later became famous as "the school on wheels," when a yellow fever epidemic threatened to close all schools, he moved the entire school to St. Louis, Mo., and continued the school program there until the epidemic subsided.
He finally built Radnor College at Nashville and moved the school to the new site, where it was successfully operated for several years. He successfully operated some forty special trains in a series of educational and scenic tours to many of the important centers of the nation, including Washington, D. C., Philadelphia, Baltimore, New York, San Francisco, and Canada.
He served as interim editor of the The Cumberland Presbyterian for a short period in 1910, and was elected manager of the Publishing House in 1914, at a time when the Board of Publication was faced with very serious financial difficulties. In this capacity he assumed heavy personal financial obligations, totaling more than $60,000, thus enabling the Board to carry on the publication interests of the church and assuring its later ability to keep alive this important branch of activity.
During the disturbing conditions brought about by the effort for union in 1903-1906, he served as chairman of the Advisory Committee which directed the efforts of those opposing the union, and gave unsparingly of his time, energy and means. It could more nearly be said of him than perhaps any other individual, "he saved the Cumberland Presbyterian Church." His devotion to the denomination, its doctrinal and historic position, knew no bounds except such as were imposed by the limits of physical, mental and financial ability. He loved the doctrines of the church very deeply, and his abiding concern and anxiety for the progress and usefulness of the denomination continued to the very last hour of his life. During the last few years of life, he preached wherever opportunity offered until long after his physical condition actually demanded retirement.
The funeral was conducted at McCains church by the writer, assisted by Revs. C. R. Matlock, W. B. Spraker, Burns, P. Drake and H. R. Allen, in the presence of a large number of friends and associates including a number of his fellow ministers and elders. The remains were tenderly laid to rest in the McCains cemetery beneath a blanket of beautiful flowers. He is survived by his widow, Mrs. Annie Mack Eshman, and one son, Andrew Nelson, Jr.
May God richly blest and comfort his loved ones.
(REV.) C. M. ZWINGLE
[Source: The Cumberland Presbyterian, February 20, 1951, page 15]
---
WIDOW OF FORMER EDITOR IS CLAIMED BY DEATH
Mrs. A. N. Eshman, widow of Rev. A. N. Eshman who was editor of THE CUMBERLAND PRESBYTERIAN, 1909-1910, died October 26 in Columbia, Tenn., where she made her home.
She had surgery a few days before and it was thought she was making a satisfactory recovery. Her son Andrew Eshman, of Warren, Ohio, was with her.
She was a member of the McCains church, Columbia, where the funeral was held by Rev. Roy Henderson of Erin, Tenn., and Rev. H. R. Allen of Mt. Pleasant, Tennessee. (She had previously requested that Rev. C. M. Zwingle also assist in the service but he was in Washington, D.C., at the time and could not be located. Mr. Allen and Mr. Zwingle had conducted her husband's funeral in 1951.)
Other survivors include two grandchildren, a brother, and several nieces.
Mrs. Eshman wrote a letter to the Opinion page a short time ago (Nov. 2 issue) in which she expressed regret over reported littering at the church's Birthplace near Dickson, Tennessee.
[Source: The Cumberland Presbyterian, November 16, 1965, page 4]
---
Bibliography
Collinsworth, J. R. Collinsworth's Lectures Condensed. Condensed by Rev. A. N. Eshman. Nashville, Tennessee: Cumberland Presbyterian Publishing House, 1939. [14 copies in archives]
Eshman, A. N. Beauty Spots of America and The Life-Saving Brigade.Vol. 2. Nashville, Tennessee: The Parthenon Press, 1935. [2 copies in archives]
Eshman, Rev. A. N. The Cumberland Question Box. 1st ed. Columbia, Tennessee: Maury Democrat, 1932. [2 copies in archives]
Eshman, Rev. A. N. The Cumberland Question Box. 2nd ed. Nashville, Tennessee: Cumberland Presbyterian Publishing House, 1932. [5 copies in archives]
Eshman, Rev. A. N. Helping the Home. Nashville, Tennessee: The Cumberland Press, no date. [10 copies in archives, 4 different cover styles]
Eshman, Rev. A. N. Is Heaven a Present. (Rewritten). A Sermon by Rev. A. N. Eshman Delivered before 77th General Assembly of the Cumberland Presbyterian Church at Dickson, Tenn., May, 1907. Nashville, Tennessee: The Cumberland Press, no date. [15 copies in archives, 7 different cover styles]
Eshman, Rev. A. N. Opening Sermon of the 78th General Assembly of the Cumberland Presbyterian Church in Session at Corsicana, Texas. By the Retiring Moderator Rev. A. N. Eshman, President Radnor College, Nashville, Tennessee. Subject: "The Minimum of Christian Duty." Corsicana, Texas: Sun-Light Publishing Co. Print., May 21, 1908. 8 page pamphlet. [1 copy in archives]
Eshman, A. N. Standard Home Civics. Winchester, Tennessee :National Council of Better Citizenship, 1924. [no copies in archives]
Eshman, Rev. A. N. Thirty-Three Threads of Thrift-Thought for Thorough-Thinking Preachers. Estill Springs, Tennessee, By the author, no date (c1927). [4 copies in archives]
Eshman, Rev. A. N. Why I Am a Cumberland Presbyterian with Introductory Supplement. Nashville, Tennessee: The Cumberland Presbyterian Board of Publication, 1916. [15 copies in archives, 3 different cover styles]
---
OPENING SERMON OF THE 78TH
GENERAL
ASSEMBLY
OF THE
CUMBERLAND PRESBY-
TERIAN CHURCH
IN SESSION AT
CORSICANA, TEXAS
BY
THE RETIRING MODERATOR
REV. A. N. ESHMAN,
PRESIDENT RADNOR COLLEGE, NASHVILLE, TENNESSEE
SUBJECT:
"THE MINIMUM OF CHRISTIAN DUTY."
MAY 21, 1908
---
REV. A. N. ESHMAN'S SERMON.
---
FULL TEXT OF SERMON DELIVERED BY RETIRING MODERATOR.
The sermon preached by Rev. A. N. Eshman, retiring moderator of the Cumberland Presbyterian Assembly yesterday morning is a follows:
Text--Romans 14:13: "Let us not therefore judge one another any more; but judge this rather, that no man put a stumbling block or an occasion to fall in his brother's way."
If the milk of human kindness has so curdled in your breast that you would not take a blind man by the hand and head him in a plain path and help him on his journey--then at least be good enough to abstain from putting a stumbling block in his way; and be courageous enough to forbid his path being obstructed by any one else if in your power to prevent, for such abstinence and such protection constitute the minimum of christian duty, yea, the minimum of human duty.
My text is broadly humanitarian and fundamentally christian, forbidding in its first part that we be hypocritical in judging our brethren--forbidding that we shall be fault-finding concerning them as touching minor matters, and enjoining in its second part that we shall not permit stumbling blocks to be placed in the poor blind sinner's way.
If the tailor makes our neighbor's clothes in a style that is not according to our liking, we should not intermeddle or trouble ourselves with such a matter; but if we know in advance that the grocer has poisoned the meal that will make our neighbor's bread, then with the interest of a man who loves his brother man, and with the courage of one who is not afraid to speak, let us dare to say: "Thou shalt not poison our neighbor's bread."
I love that sort of preaching that calls on christian men and women to do their duty in aggressive christian work--to go forth at morning and sow, and at evening to withhold not the hand--to enter our Lord's vineyard as busy workers at the ninth hour or at the eleventh hour as opportunity may afford--to enter the fields "white unto the harvest" and gather the golden sheaves to be brought on eternity's morning and laid at the Master's feet, none of use are exempt from the duty of commission; but if we would put first things first, and if we would do the very least that will prove our selves workmen that need not be ashamed, then we must regard the injunction of the text: "That no man put a stumbling block or an occasion to fall in his brother's way."
It would be commendably kind of us to feed the blind man and to clothe him and to find up his wounds; but how much would all that kindness avail if we should thereafter throw obstructions in his way and cause him to stumble, or if we should passively stand by and permit it to be done by others. It is inexpressibly cruel to cause a man physically blind to stumble, but incomparably more cruel to cause the spiritually blind man to stumble and fall into the yawning gulf of eternal despair and into the "lake which burneth with fire and brimstone" where "the smoke of their torment ascendeth up forever and ever."
It is unconceivable that an intelligent being having at least one trace of the God nature remaining in him would be guilty of such cruelty, yet Moses found it so, for in Leviticus 19:14 he said: "Thou shalt not curse the deaf nor put a stumbling block before the blind;" and it is apparent to the thoughtful observer that there is great need of laying all possible emphasis on that prohibition even in this advanced age of enlightenment and altruism and christian culture.
In the sinner's way there are innumerable stumbling blocks thrown there and kept there not only by the irreligious world, but strange to say, thrown there and kept there by the world of christianity as well, partly as a matter of active agency and partly as a matter of indifference, passive submission, non-combativeness and cowardly surrender. I am aware that it is often said that "truth crushed to earth will rise again," but I am afraid that we find too much comfort in that proverb and allow ourselves to sit passively by when truth is assailed and when gross error for the time being reigns supreme. The cause of truth has often suffered because of the cowardice of its advocates. We need more of the boldness of Luther who said: "I am resolved to enter Worms tho' as many devils set at me as there are tiles upon the house-tops." We need more of the consecration and determination of Lieutenant Hobson who was asked when his strategic plans were approved: "But, Hobson, what of your own personal safety?" To which he replied, "I have taken no thought of that--my life is on the altar of my country." My brethren, if we would be good soldiers of the Lord Jesus Christ we must not cowardly shrink from our duty, but we must be ready "to do or die" if need be.
Today we shall consider the two stumbling stones most prominent, most prevalent, most dangerous and most hurtful, and of the two I shall speak first of the last--a stumbling block which millions have discovered and against which they have waged consistent, commendable and successful warfare. Man has honored, and God has blessed the Woman's Christian Temperance Union for its courageous work and valiant leadership in doing so much to drive from the "land of the free and the home of the brave" the rum-seller's business. But Bob Ingersoll was in error by one point at least when he said that the whiskey traffic is Satan's best friend and God's worst enemy, for the rum-seller's business is openly on the side of the "world, the flesh, and the devil," but the greater stumbling block of which I shall speak today is all the most heinous and dangerous because it secures the right of way to recognition and respectability by wearing the cloak of religion.
The rum-seller's business drags man down into the gutters and robs him of all that is good in this world save to leave him the privilege of becoming by faith an equal heir to the infinite riches of "the blood of Jesus Christ which cleanseth from all sin," though which all the glories of heaven may yet be his--but the greater stumbling block is that which teaches even the most repentant sinner that ten chances to ten or perhaps ten thousand chances to one there is no salvation for him--that Christ did not die in the same sense for all men--and that his portion may be only common grace which can never avail anything, even though he might spend the longest earthly lifetime in sack-cloth and ashes and "bestow all his good to feed the poor," yea, and even "give his body to be burned." It is cruel to rob a man of his property--cruel to rob him of his health--more cruel to rob him of his good name--but the most despicably wicked crime ever planned or perpetrated by men or devils is to rob a man of his faith in God.
We do not know what stumbling stones brought poor Lazarus to a state of poverty and helplessness, but we rejoice that no fatalist was there to forestall the exercise of his faith in God by which he gained an inheritance incorruptible, undefiled, and that fadeth not away; neither do we know the temptations that caused the thief on the cross to fall from the high plane of honor to the depths of disgrace and condemnation, but we rejoice that no fatalistic teachings had buried his heart in despair or had closed his lips from the humble petition, "Lord, remember me when thou comest into thy kingdom."
To speak "boldly as I ought to speak" and to speak specifically that "he who runs may read," I charge that the fatalistic teachings of the Westminster Confession of Faith of the Presbyterian Church, U. S. A., constitute that greatest stumbling block to which I refer; and to be more specific I shall quote the exact words of chapter 3, section 3 which fairly represents the teachings of that book, in evidence of which I present the book itself. Said chapter and said section read as follows: "By the decree of God, for the manifestation of his glory, some men and angels are predestinated unto everlasting life, and others foreordained to everlasting death." Such unreasonable and unscriptural doctrine I charge has done more to produce coldness, formality, mere pretense, and hypocrisy in the church than has been done by any other one thing either in the church or in the world. Such fatalistic teaching has done more to banish faith in God; and has been a greater stumbling block over which men have fallen into infidelity and atheism and into the prison of those eternally lost than anything else yet invented by the enemy of souls, the arch fiend of eternal night. In putting it thus I am saying no more practically than Dr. Hillis, late of Chicago, then in their own ranks, who said: "In the day the scholastics wrote that hard doctrine they got the devil mixed up with God," and I am saying no more than their own Dr. Parkhurst of New York who grew bold enough and candid enough and honest enough for one hour in his Easter sermon to plead for the elimination of that soul-damning doctrine from the creed of his church. Yea, he pleased for a new confession. Amending the old one, he said, will not meet the case--it is like human nature, it needs to be born again. "Better," said the doctor, "put it in a museum for what it is than hack it to pieces and revamp it for what it is not." "It is true," he said, "that nobody preaches it, and equally true that nobody believes it, nevertheless it is there. It is written upon our banner--it is an incubus strapped upon us, and men are going out because it is there, and men are staying out because it is there, for it is a hinderance to the church of God and an insult to the Cross of Christ."
The Confession Not Revised.
But I must pause here to answer the assertion that the Westminster Confession of Faith of the Presbyterian Church, U. S. A., has been revised to the extent that all the fatalism has been taken out of it and that it has been Cumberlanized to the extent that it teaches a "whosoeverwill gospel.
Concerning the so-called revision I would speak briefly, but I as leave to refer any one to the excellent brief on that subject by J. J. McClellan of West Point, Mississippi.
1. The fatalistic doctrine is still in the book without the change or elimination of a single chapter, section, paragraph, line or word, in evidence of which I present the book itself. But it is claimed by those who recently betrayed and forsook the Cumberland Presbyterian church that the said fatalistic doctrines were all rendered null and void by the revision of 1903. The language of the said revision as an isolated passage would seem on the face of it, to be reasonable and acceptable; but as stated, the old fatalistic doctrine is still in the confession, and in that fatalistic doctrine the said revision has its setting. In reply to this the unionists argue that when legal codes are amended the original passages are left in the book; and in such an argument the ex-Cumberlands claim to find much comfort. In answer to that argument, permit me to say that legal codes and church creeds are not analogous for legal codes are to be handled by experts of the law who search the books from cover to cover to glean therefrom the essence of present day legal truth; but in contrast with that fact, a church creed is expected to be handled by the laity, else the very purpose of writing a creed at all would be thwarted, for the object of a creed is to summarize, construe, and simplify the essential teachings of the word of God.
2. Moreover, however golden might be the so-called revision, it is physically far removed from the fatalistic chapters claimed to have been revised by it; and as to whether or not such method of revision is satisfactory or is dangerous, I beg leave to give an illustration which may be common place, but which is nevertheless forcible and applicable--and I challenge the world to answer it. Suppose that an agent would enter your home and undertake to sell you a cook book; and you should find in the third chapter and in the tenth chapter and in almost every chapter a receipt directing you to put a spoonful of strychnine in the pudding, and a spoonful of arsenic in the pie and a spoonfull of cocaine in the sauce--would you not instantly drive him from you house for insulting your intelligence by proposing to sell you a cook book containing scores of poisonous recipes? But, suppose that after a time he returns to sell you the same book, and undertakes to forestall your objections by his plea that his book has been "revised;" and, when to your astonishment the poison is still prescribed without the change of a word or line he refers you to a footnote in the back of the book, which foot note tells you that the strychnine means soda--and that the arsenic prescribed for the pie means baking powder--and that the cocaine prescribed for the sauce means cream of tarter, and that anybody who does not so understand it is wanting in intelligence! I ask, would you, nevertheless, consider for a moment the matter of purchasing such a book? Would you not be afraid the cook would read the original and not read the revision? Would you buy such a book? Would you accept it as a gift? Would you permit it to stay in your house. Would you not feel that the very effort to sell you such a book was an insult to your common sense? I ask, therefore, in the name of the most ordinary intelligence, if we would protect the physical man against such a complicated book of absurdities, shall we not much more protect the spiritual, for is not the soul worth more than the body? Is it not easy to see that as long as one sentence of soul poisoning fatalism remains in the Westminster Confession of Faith of the Presbyterian Church U. S. A., that even though a thousand chapters of revision be added and though they be ever so logical and beautiful, such a confession is nevertheless a dangerous book.
The Logic of the Confession As It Is.
I am aware that the advocates and defenders of the said Confession are ever insulting the intelligence of Cumberland Presbyterians and others by telling them that the Confession is not fatalistic, and that the only trouble lies in the fact that Cumberland Presbyterians are too ignorant to understand it. But, I submit to any unprejudiced mind the assertion that language could not be plainer or more forcible than the exact words of the Confession declaring that "God predestinated some men and angels unto everlasting life and others foreordained to everlasting death."
All of us have been taught to think of God as being infinite in justice, wisdom, holiness, goodness, truth and love--a grand pyramid of sublime attributes infinitely higher than the heavens; but if the doctrine of predestination and foreordination and irresistible grace be true then the foundation rock of God's justice would be removed, and the whole grand structure would tumble into the dust.
Is it compatible with His justice that He foreordained some men and angels to everlasting death? Especially in connection with the context of that statement which is that he deemed it all for his glorious grace, as though he would find his pleasure and glory in creating men in order that he might see them burn forever and forever in an eternal hell. Again I would quote from Dr. Parkhurst's Easter sermon wherein he said: "If any man here would bring his offspring into existence for the pleasure of seeing it burn he would be chased from the community as a fiend and as an ebullition." Hence, when he said that such a doctrine is an insult to the Cross of Christ, well might he have added that such doctrine strikes at the very justice of God, and at almost every sublime attribute ascribed to him by human thought!
Such doctrine as I have quoted from that Confession would logically change our God of compassion and tenderness and love to a heathen monster and a cruel despot. Unquestionably teaching as it does that at least some of the infants we behold in all their innocency and loveliness in their mothers' arms and condemned, despite their innocency, to the flames of perdition. Shall we not count less blameable the Phoenicians who thrust their infants into the arms of burning Moloch, for the later is only temporal suffering while the former is eternal!
An ancient king who was a fine archer was advised by his friends to abstain from drinking wine lest he impair his nerves and his vision whereupon the king ordered a number of his subjects one by one to take position at a certain distance from him, and after he had sent his arrows crashing through brain or heart of those he had the power to command and the province to murder, he turned smilingly to his friends and asked what they thought of the steadiness of his nerves and the correctness of his vision? Can we, O, can we think of God as making such playthings of his subjects? Yet, in the context of that declaration that God foreordained some men unto everlasting death it is said that they were "particularly and unchangeably designed." If the fatalism of the said Confession be true then why the commandments of God's revealed word saying "thou shalt or thou shalt not," and why the rewards for the obedient, or the penalties for the disobedient if man was doomed before he was born! Why, I ask--why if in such a light as this as Mark Twain says, "the job was put up on us:--what is there that we can do?
An ancient mode of putting certain criminals to death was to bind them with strong cords and place them so that only their finger tips could reach the food that was et before them. Fresh food was brought each meal, the appearance and ascending odors of which made the prisoners to suffer from hunger all the more intensely, and thus they were tantalized and tormented and tortured till the last flickering ray of the lamp of life went out. Would it not be absolutely cruel of our God to give us in his revealed word a picture of the New Jerusalem with its walls of jasper, its gates of pearl, its golden streets, its tree of life, and its grand choral of the one hundred forty and four thousand, and to teach us that it is all ours and to bid us enter into its joys, yet to so fetter us as to make it impossible for us to accept it!
To die of hunger in sight of a festal board! To die of thirst in sight of cooling waters that flow in abundance! but, Oh! the awful thought that a man striving to enter in at the straight gate, must die in sight of, in sight of home, not for want of penitence or faith but because of an arbitrary decree of God!
The late and lamented Dr. Power of Alabama once permitted a Universalist to preach in his church, and the Universalist said that all men would be saved whether they did good or ill. At the close of his sermon he asked whether or not he should leave another appointment, to which Dr. Power replied: "If what you say is true we need no more preaching--and if what you say is false, we have already had too much of it. In either case you need not leave another appointment."
If the fatalism of the said Confession is true why build church houses, and why preach sermons, and why exhort men to do better; and if it is false, then let us hasten to expel such unhappy doctrine from ecclesiastical creeds. In the words of the late lamented and beloved T. A. Cowan, the New England States are rife with infidelity and atheism apparently for the reason that New England is a hot bed of such soul blighting religious teachings as I have quoted from the said Confession. But we need not go to the New England States to find that horrible doctrine as a stumbling stone over which men and women are falling into the world of the lost. The matter came close home to me when I often pleaded with my friend and school-mate to become a christian only to receive the response, "I have been taught from my childhood that a part were foreordained to be lost, and I have always had the impression that such was my fate, hence I have no hope, I can exercise no faith; the gloom of despair is always over me and only an eternal hell will be my portion when this world for me shall be no more."
Again the matter came close home to me when I was conducting a revival meeting and a lovable girl of sixteen was teken from the altar of prayer by her parents who reprimanded her and taught her again that same strange but horrible fatalism. A few weeks after she summoned her parents to her dying couch only to charge them with her lost soul.
Our Duty.
Brethren of the 78th General Assembly of the Cumberland Presbyterian Church, I am aware that for the time being it would be more pleasant to be passive than to be aggressive but I believe with all my soul, mind, and strength that God is calling us at such a time as this not only to be zealous in preaching a "who-so-ever-will" gospel but to cry aloud and spare not against that fatalistic, soul-blighting, soul-damning doctrine of that Confession which the unionists and their allies tried to force us to adopt.
Mark the words of the text--that no man put a stumbling block in his brother's way--therefore it is not enough that we wash our hands in innocency that we be free from the guilt of placing the stumbling block ourselves, but we shall not discharge our duty, and we shall not in the light of the plain injunction of the text stand acquitted before God until we shall have done all in our power to prevent others from engaging in such cruelty, which is not temporal, but of eternal moment.
Never since Gideon's army composed of men "neither cowardly nor afraid" in faith and consecration marched on to victory was any body of people called on to do more important work than the Cumberland Presbyterian church is being called upon to do in this extraordinary time, "for we wrestle not against flesh and blood, but against principalities, against powers, against rulers of darkness of this world, against spiritual wickedness in high places."
Before entering a battle a certain general said to his soldiers, "I promise you not ease and luxury but a rough habit, coarse diet and severe duty. I promise you hunger and thirst, and weariness, and wounds, and death; but withal, that honor and that reward which comes from the discharge of duty in a just and virtuous cause! Are you the soldiers! Are you the men!" To which they replied with one accord, "We are the soldiers, we are them men!"
My brethren, we are not looking for that peace and pleasure which come from a life of passiveness and "ease in Zion," but ours is a cause of contending for the truth in its purity! Ours is a cause of battling for the maintenance of Christian liberty! Ours is not only a cause of declaring to the whole world that Jesus Christ by the grace of God tasted death for every man, but of declaring that no man shall poison or neighbor's bread or put a stumbling block in our brother's way!
May I copy, therefore, the rythm of that general, and the words of our beloved ex-Moderator Hudgins, and ask "Property or no property, are we the Christian soldiers? Are we the men?"
Shall we not all answer together and say, "Property or not property, we are the soldiers! We are the men!"
Sun-Light Publishing Co. Print.
Corsicana, Texas
---
Eshman Family Information
---
Please Contact the Archives with Additions/Corrections
Updated May 16, 2007
HOME