James Marshall Gill
1827 - 1908
Cumberland Presbyterian Minister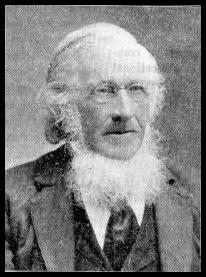 Our Living Labroers.
---
JAMES MARSHALL GILL, D.D., ELKTON, KY.
---
When the history of the Cumberland Presbyterian Church is written in every important detail, large credit will be given the man whose name appears above and who, like several other similarly able men among us, has devoted his life to the most important labor, albeit labor somewhat in a corner.
Dr. Gill was born April 1, 1827, near Nashville, in Davidson County, Tennessee. He became a Christian at a campmeeting in 1840, joining the White's Creek Church. He joined Nashville Presbytery as a probationer at Charlotte, Dickson County, Tennessee, in April, 1846, and was licensed to preach at Beech Church two years later. He was a pupil for some time of Rev. G. V. Ridley. In the fall and winter of 1848-9 he was a circuit rider in Nashville Presbytery. About that time three presbyteries were made out of the one, and he became by this division a member of the Springfield Presbytery, in which in 1849 he "rode the circuit" with David Hunter. They had 28 appointments to fill in as many days. Six campmeetings were held annually by them in the circuit, and they reported 400 professions during the year.
November 13, 1849, Dr. Gill entered the preparatory department of Cumberland University. He remained in the University until he graduated, June 28, 1855. Meanwhile in 1852 he was ordained at what is now Pleasant View, Cheatham County, Tennessee. Upon leaving college he was elected president of Cumberland Female College, McMinnville, Tenn., where he remained two years, removing thence to Elkton, Ky., which has been his permanent home. His first wife was Miss Nannie L. Woodward, Charlotte, Tenn., whom he married September 5, 1855, and who taught with him for two years. It was on account of her ill-health that he gave up his work as president of Cumberland Female College. She died in October, 1858. He was married, November 17, 1862, to Miss M. M. Bristow. They have three children.
Through the period of the Civil War, Dr. Gill remained with his three churches, keeping the members together and serving them with the faithfulness which has always characterized his ministry. He has preached to the same congregation, Elkton, more than forty-one years. He was moderator of the General Assembly at Bowling Green, Ky., May, 1876, and was for thirty-five years a member of the Board of Trustees of that body.
The denomination has not failed to recognize Dr. Gill's great worth. It has given him numerous opportunities to enter what the world would call larger fields. He has preferred to remain among the people whom in his earliest ministry he began to serve, and among whom his abundant labors have been exceedingly fruitful, All that part of Kentucky in which he lives has felt the impress of his consecrated influence, and it would be impossible to find a man anywhere who would not protest against such sentiments as these taken from a letter written by Dr. Gill himself: "My life has been spent in trying to help weak congregations. Now I feel that it has been almost a failure. Oh, how little I have done, how much remains to be done, and how little time remains in which to do it! My own conviction is that I have been worth little to any one. To me it is a source of regret that I have done so little, but I leave results with Him who rules for His own glory and our good."
* * *
The brief sketch which, with the accompanying portrait, appears on our front page this week, is presented without Dr. Gill's knowledge or consent. The facts and cut were secured through his worthy brother, Rev. N. F. Gill, of this city. There are few men in our church who know so well as Dr. Gill, and who are as able to effectively present, the doctrines of the Cumberland Presbyterian Church. His services are in almost constant demand for just this work of the schoolmaster abroad, and we repeat the wish heretofore expressed in these columns, that he might feel willing to devote the rest of his useful life to lecturing to individual churches and assemblies of Cumberland Presbyterians on "What We Believe and Why."
[Source: The Cumberland Presbyterian, July 26, 1900, pages 73 and 74]
---
Beloved Minister Passes Into The Life Eternal.
The Rev. James Marshall Gill, D.D., passed peacefully away at his home here Wednesday afternoon at 12:15 o'clock. For several days he had been steadily sinking, and his condition for some time had been such that his physician and family had been forced to practically abandon hope of his recovery. He had been a sufferer from heart disease the last few years of his life, and frequently suffered acute attacks which threatened to prove fatal in their termination. Dr. Gill's parents moved to Davidson county, Tennessee, from North Carolina, being among the first settlers in the White Creek neighborhood, near Nashville. Here Dr. Gill was born on April 1, 1827. After receiving his rudimentary education in such schools as were then open in that section, he attended Cumberland University, at Lebanon, completing his education there in both the academic and the theological departments.
After leaving the university, Dr. Gill taught school for a number of years. He was for a number of years the principal of the Murfreesboro, Tenn., Female Academy. It was in September, 1857, that Dr. Gill came to Elkton, the town which had ever since been his home. At the earnest solicitation of patrons of the Green River Female Academy, he became the head of that then famous institution, and until the beginning of the Civil War, which sounded the death knell of many kindred institutions, he gave it all the benefits of his ripe scholarship in that capacity.
At about the same time he became pastor of the Cumberland Presbyterian churches here and at Hermon, and had served both charges continuously since. It is doubtful if there is another minister in either Kentucky or Tennessee who has seen such long
service in the same charge with the exception of Eld. W.E. Mobley, of the Christian church of this place.
Dr. Gill married, in 1861, Miss Mattie Bristow, a daughter of the late Francis M. Bristow, and she, with one daughter, Mrs. Ben T. Perkins, and two sons, Jalier James Gill and Attorney Frank B. Gill, all of this city, survive. Besides these are two sisters, Mrs. Sue Hallum and Miss Nannie Gill, of Nashville, and a brother, the Rev. Nathan Gill, of Los Angeles, Cal. His first wife was Miss Nannie Woodard, of Charlotte, Tenn., who lived only a short time after their marriage.
Dr. Gill's ability and integrity, both of the highest order, were fully recognized by his church. He had been elected Moderator of the General Assembly, the highest honor it could bestow, and his worth was further recognized by it when it sent him to London in 1888 as delegate to the ecumenical conference.
He was devoted to his church, and in one of the last sermons he preached stated he had lived a Cumberland Presbyterian, and hoped to die one. He was one of those who remained with the Cumberland Presbyterian church after the division which was recently brought about.
There was hardly a dry eye in all the large congregation that gathered at the Cumberland Presbyterian church yesterday afternoon to pay the last tribute of respect to the beloved minister in the edifice where for so many years he had preached the gospel of Christ as he saw and believed it. There were few families represented that had not received at some time, either in the long ago or in recent years, his services at a marriage or a funeral. After the rendition of the following services the body was taken to Glennwood cemetery for interment:
Duet- "Waiting and Watching For Me: - Mrs. B. B. Petrie and Miss Jennie Petrie
Scripture reading - Ninetieth psalm-the Rev. S. M. McCarter, of the Baptist church.
Quartett-"In the Bright Forever"--Dr. Gill's Favorite Hymn. -- Mrs. B. B. Petrie, Miss Jennie Petrie, J. F. Bell and D. A. Smith. Remarks - by the Rev. Geo. E. Foskett, of the Methodist church, and Eld. W. E. Mobley, of the Christian church.
Sermon - the Rev. A. C. Biddle, of Hopkinsville.
Prayer and Closing Hymn, "Nearer My God to Thee."
In the pulpit Dr. Gill was eloquent in the truest sense, thorougly familiar with the book which was his lifetime guide and of a presence which drew his hearers to him. He was always firm in his views, but his ministry was never marked by bitterness nor by the denunciation of those whose lives were less consecrated than his own. His presence in homes made sad by death or other great trials was always to be noted, and many generations must come and go before the voice which with rare sweetness and elequence spoke comforting words to those bereaved will be forgotten. He was a man whose learning reached out into every avenue of life which was of interest to his people and this made him, with his culture, one of the best and most entertaining of companions. If ever a man lived without enemies, he did, and his death today is mourned by hundreds of people in two states. With ripe scholarship he combined an enviable knowledge of practical things; leading a blameless life himself; he was the first to make allowance for the faults of others; firm and steadfast in adhering to his own creed, his breadth of view made him perfectly tolerant of the views of others. His life was more eloquent than any sermon that ever fell from the lips of men, however gifted. His was indeed "a heart of pure gold, coined into the highest currency." He will yet live in hearts whose wounds he healed in lives that have been the beneficiaries of his ministry - a ministry not limited by the narrow confines of any creed, nor yet by individual ideas, but which reached out to all made weary on life's toilsome journey, to all who were heartsick; tired and forlorn, so that today his people of every age and condition of life place upon his grave a flower and pronounce upon him that brief but comprehensive and well-earned tribute: "He was beloved."
[Source: The Todd County Times (Elkton, Kentucky) May 8, 1908]
---
REV. J. M. GILL, D.D. MODERATOR 1876. DIED, 1908.
[Source: Minutes of the General Assembly of the Cumberland Presbyterian Church, 1908, between pages 16 and 17 ]
* * *
Report of Committee on Deceased Ministers
Name: J. M. Gill, D.D.
Presbytery: Logan
Synod: Kentucky
Date: May 6, 1908
[Source: Minutes of the General Assembly of the Cumberland Presbyterian Church, 1908, page 72]
---
GILL.--At a call meeting of the session of Gill's Chapel congregation of the Cumberland Presbyterian church May 10, 1908, the following action as taken: Whereas on the sixth day of May, 1908, the allwise God saw fit to take Dr. J. M. Gill from us, we feel there is sadness over our entire community. When the union question came before the church he ever remained loyal to the cause of the church he loved. He always preached as the Cumberland Presbyterians believe, "The Whosoever Will" doctrine. In the death of this our much beloved pastor, the session together with their present pastor, Rev. V. B. Costello, reverently bow in submission to the Divine will. Therefore, be it resolved First, that Dr. Gill was a good man and a model Christian and ever lived the teachings of the Cumberland Presbyterian Church in that Christ like spirit. Second, That we will ever cherish his memory and try to imitate his every day Christian walk in life. Third, That our sympathy be extended to his bereaved wife and children. Fourth, That these resolutions be recorded in our church book, a copy be sent to the family also a copy be sent to our church and county paper.--F. M. Chesnut, W. F. Chesnut, S. W. Chesnut, Committee.
[Source: The Cumberland Presbyterian Banner, May 29, 1908, page 15]
---
The death of Rev. J. M. Gill, D.D., making vacant the Moderator's chair, Synod was called or order by Elder E. B. McEwen, the Stated Clerk. [October 27, 1908, page 4]
Rev. S. H. Eshman was elected Moderator by acclamation, and Rev. J. L. Price, of Princeton Presbytery, and Rev. J. M. Cook, of Cumberland Presbytery, were appointed a committee on notification with instructions to conduct Rev. Mr. Eshman to the Moderator's chair.
In fitting language Bro. Eshman accepted, taking occasion to pay a tribute to the memory of Rev. J. M. Gill, D.D., in connection therewith. [October 28, 1908, page 7]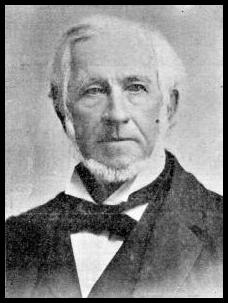 Memorial Services
At 10:30 o'clock the special order of business was services in memory of Rev. James Marshall Gill, D.D.
Rev. W. J. Haden, Rev. M. M. Smith and Rev. A. C. Biddle made appropriate remarks upon the occasion.
The service was extremely touching and infinitely pathetic, full of information concerning the life of Rev. J. M. Gill, D.D., and his devotion to the cause of Christ. Early in life he joined the church. Entering the ministry, he early became a recognized pulpit orator.
He matriculated in Cumberland University in 1849, graduating with distinguished honors in 1855, and devoted the remainder of his life to the service of the Lord.
He was born May 1, 1822; died May 6, 1908, at the age of 81 years and five days.
He was Moderator of the General Assembly of the Cumberland Presbyterian Church that met in Bowling Green, Kentucky, in 1876, and preached the opening sermon the the session that met in Lincoln, Ill., in 1877.
He was Moderator of the Synod of Kentucky that met in Bowling Green, Ky., October 29-31, 1907, that being the last session of Kentucky Synod that met during his distinguished career.
Prayer by Rev. T. G. Grundy.
Benediction was pronounced by Rev. W. J. Haden.
Source: Minutes of the Kentucky Synod of the Cumberland Presbyterian Church, October 28, 1908, pages 8-9.]
---
REV. J. M. GILL, D.D. Moderator, 1876. Died, 1908.
When it was asserted by some that all of our ministry
and all our our membership were by virtue of the act of the Assembly transferred to the Presbyterian Church U.
S. A., Ddr. Gill replied: "If that be true, then I am a prisoner."
[Source: The Cumberland Presbyterian, March 17, 1910, page 1]
---
REV. JAMES MARSHALL GILL, D.D.
By Rev. J. L. Price.
Brother Gill was born on "White's Creek," Tenn., nine miles from Nashville, April 1, 1827. He was the son of George and Martha N. Gill. The latter was a sister of Revs. James and David R. Marshall of precious memory, who prominently figured in Tennessee as ministers of the Cumberland Presbyterian Church in the early fifties. Rev. N. F. Gill, of Los Angeles, Cal., is his brother and he has several sisters who were noted for their devotion and loyalty to their Master and their church--two of whom at this writing live at the old homestead.
Brother Gill professed religion in early life and joined the Cumberland Presbyterian Church and remained in its communion until his death, which occured May 6, 1908. He did not live to see the end of the unholy strife through which we have been passing since May, 1903; but his convictions were clear and positive upon this subject. He was true to the church he had served so long, as teacher, preacher and counselor, and when it was said that we were "in the Presbyterian Church, U.S.A., and could not help ourselves," he said: "If so, I am there a prisoner, and not of my own violition." However, none knew better than he the fallacy of such a statement. Had he been ten years younger when the fight came on, he in connection with Rev. M. M. Smith, would have saved Logan Presbytery from much of the humiliation, and degradation which it underwent. But both were old and Dr. Gill's working days were over. Would that I could link the name of Rev. Jesse B. Grider, D.D. in this chain, but alas! it could not be done, and I am made to exclaim in the language of Whittier:
"Of all sad words of tongue or pen,
The saddest are these: 'It might have been!'"
When quite a young man, Dr. Gill was received under the care of Nashville Presbytery as a candidate, and was licensed to preach in 1848. In 1852 he was ordained, and for fifty-six years he was a minister of rare ability and deep consecration. Most of his ministerial life; in fact, more than fifty years of it were spent in Elkton, Ky., as pastor of that church, and made such an impress on that people and community as few men have ever made there or anywhere else. His name and virtues will be handed down from father to son for many generations.
Dr. Gill was a scholar, a man who easily graced any positiion he entered. He was forceful and eloquent speaker, with a commanding figure and a charming personality. But with all his scholarship and native greatness, he was modest and unassuming almost to a fault. He would have done honor to any pulpit in the United States, and had numerous calls to other and larger fields, but he always declined preferring to remain with the people he loved and had served so long.
He was a graduate of Cumberland University, both the literary and theological departments, and I am sure that a stronger and more thorough student never left her walls. As a man he was honest and upright; as a citizen he was loyal and true; as a teacher he was able and conscientious; as a preacher, eloquent and convincing.
He was honored by his church many times, and he always wore those honors with becoming dignity. For about thirty-five years, he was president of the General Assembly's Board of Trustees. He was elected moderator of the Forty-fifth General Assembly of the Cumberland Presbyterian Church, which met in Bowling Green, Ky., May 18, 1876. He was the only ex-moderator who stood true to his church when the crises came. Grand old man! He's gone, but his "works do follow" him. Surely, "a good name is rather to be chosen then great riches, and loving favor than silver and gold." His ability and worth were further recognized when in 1888 he was sent as a delegate to the Pan Presbyterian Alliance, which met that year in London, England. But with all his great talents and the many honors conferred upon him, he was just a man among the common people, and they loved him devotedly. As evidence of this we give a few quotations with regard to his funeral. Todd County Times: "There was scarcely a dry eye in all the large congregation that gathered at the Cumberland Presbyterian Church yesterday afternoon to pay the last tribute of respect to the beloved minister, in the edifice where for so many years he had preached the gospel of Christ as he saw and believed it."
Rev. U. A. Boone, D.D., pastor of the First Baptist Church, Memphis, Tenn., wrote: "I am sad tonight as I think of him, gone. He will be missed in the town and county. It is not given to many communities to have such a life in their midst. Elkton has lost many good citizens, but it has perhaps never said good-bye to a more useful man, princely gentleman, splendid scholar and Christian minister."
Rev. M. M. Smith, his life-long friend and co-laborer, said: "Dr. Gill was a fine scholar, whose scholarship did not decline with his years. He kept in touch with progressive thought and life. He was a fine preacher and his utterances form the pulpit were reinforced by a pure, godly life. As a man he was cultured, dignified and courteous. In his death the Cumberland Presbyterian Church has lost one of its truest, most consecrated ministers. He died peacefully, well advanced in years, with hands full of precious sheaves for the Master."
Dr. Gill was reared on the farm. He had a splendid home and loved it well. The exterior of his home was stately and attractive, but it was the inner home or private life, presided over by his faithful wife, surrounded by loving children, that was the chief charm of the home.
Dr. Gill was an industrious man and did not disdain to work with his hands, and often went with his men to the woods or fields, and there took a part in the work. The following incident is told of him, which illustrates the habits and character of the man: On one occasion he went with his men to the forest to make some rails, and, like Abraham Lincoln, proved himself to be a first-rate rail-maker. An old bachelor of the community happened on them and not knowing Dr. Gill and thinking that he was a regular fail-splitter, accosted him and wanted to know what he charged for making rails, as he would like to get some help of that kind. The good doctor, with a sly twinkle in his eye, made some evasive answer. A few Sundays afterward this man attended church at a certain place, and who should the preacher be, but his rail-splitter of a few days ago. He was dumbfounded and when the services were over hastened to make an apology, and no one enjoyed the joke more than Dr. Gill himself.
In writing this biographical sketch of one of the greatest preachers that ever graced the American pulpit, I have adhered almost exclusively to literal facts and used as little embellishments as possible--
Modest worth rejects the aid of ornament."
[Source: Our Senior Soldiers: The Biographies and Autobiographies of Eighty Cumberland Presbyterian Preachers.Compiled by The Cumberland Presbyterian Board of Publication. The Assistance of Revs. J. L. Price and W. P. Kloster is Greatfully Acknowledged. Nashville, Tenn.: The Cumberland Presbyterian Board of Publication, 1915, pages 5-10]
---
Gill Family Information
---
Please Send Additions/Corrections to the Archives
Updated December 5, 2006
HOME