Jesse Clem Forester
Cumberland Presbyterian Minister
1915 - 1983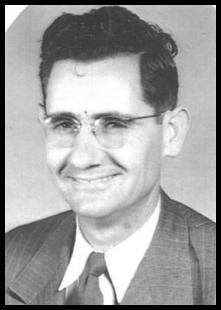 ---
REV. J. C. FORESTER CLAIMED BY DEATH
Rev. J. C. Forester, for 20 years pastor of the Shiloh Church, McKenzie, TN, died October 8 after a long illness. He was 68.
The funeral was in the First CP Church, McKenzie, with Rev. Dr. L. C. Waddle and Rev. Ed Watson in charge of the service, and with present Shiloh Church pastor Paul McReynolds conducting the service at the grave in the church cemetery.
Survivors include his wife, Willie May [sic: Mae] Prince Forester, and four sons, Byron of Memphis, Mark and David of Nashville, and Stephen of Columbia, South Carolina.
he was a brother of GA Moderator Robert Forester, and a cousin of Rev. Thomas Forester, Rev. Blake Warren and Eugene Warren; three sisters and two other brothers also survive.
Previous to his pastorate at the Shiloh Church he was Executive Director of the CP Children's Home at Denton, TX for 5 years.
Other pastorates were CP Churches in Greenville, KY, Bradford, TN, Marshall and Olney, TX.
[Source: The Cumberland Presbyterian, November 1, 1983, page 3]
---
In Memory of the Following Ministers
WHO DIED IN THE YEAR OF OUR LORD NINETEEN-HUNDRED EIGHTY-THREE
Name: Forester, J. C.
Date of Death: October 8, 1983
Presbytery: Hopewell
[Source: Minutes of the General Assembly of the Cumberland Presbyterian Church, 1984, page 4]
---
Forester Family Information
---
Please Contact the Archives with Additions/Corrections
Updated September 3, 2006
HOME