Armstrong Academy
near Doaksville, Pushmatah District, Choctaw Nation, Indian Territory
Bokchito, Bryan County, Oklahoma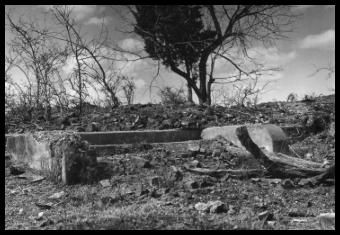 When the Cumberland Presbyterian Board of Missions resumed Indian work, other denominations already had several schools in the Nations. The Board entered the educational field in 1855 by appointing Baker as superintendent of Armstrong Academy in Choctaw Nation. In 1859 this school had about 100 pupils.
[Source: McDonnold, B.W. History of the Cumberland Presbyterian Church. Nashville, Tenn.: Board of Publication of Cumberland
Presbyterian Church, 1888, page 143.]
---
Armstrong Academy, near Doaksville in Pushmataha District, 1841-1921, in what is now Bokchito, Bryan County. The Rev. Ramsay D. Potts was in charge and the school was named after William Armstrong, the popular agent of the Choctaws. Trustees were Major Armstrong, P. P. Pitchlynn, George W. Harkins, Thompson McKenny and Robert M. Jones. The teaching staff was Mrs. Potts, Mr. and Mrs. P. O. Brown Jr., Tabitha Chenoweth; H. V. Jones was director of the farm. Average attendance was 65. The Rev. A. S. Dennison, succeeded Potts as superintendent and A. G. Moffatt was teacher. Allen Wright served as superintendent after graduation from a New York seminary. The mission was transferred from the American Indian Mission Association to the Domestic Board of Southern Baptist Convention. In 1855, it was turned over to the Cumberland Presbyterian Board of Foreign and Domestic Missions, under whose auspices it continued until the outbreak of war in 1861. William James Beard Lloyd managed Armstrong for six years. Elizabeth W. Earle taught in 1859. The campus served as state capitol for 20 years, begining in 1863. He was relieved by the Rev. Calvin J. Ralston. In 1884, the buildings served as an orphans home for boys.
[Source: http://www.choctaw-web.com/schools.htm]
---
Please Send Additions/Corrections to the Archives
Updated April 14, 2004
HOME
---