David Anderson Brown
Cumberland Presbyterian Minister
1935 - 2003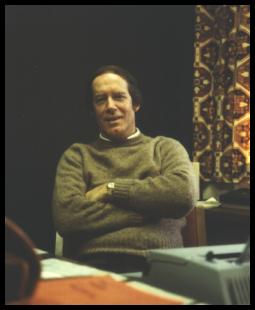 ---
DAVID ANDERSON BROWN, 68, of Memphis, retired Cumberland Presbyterian minister, died Friday at Methodist Healthcare-University Hospital. Services will be at 11 a.m. today at Faith Cumberland Presbyterian Church, where he was pastor emeritus, with burial in Forest Hill Cemetery. Forest Hill Funeral Home East has charge. He was former moderator of General Assembly for the Cumberland Presbyterian Church, graduate of Bethel College and Memphis Theological Seminary, and former head of Cumberland Presbyterian World Missions. Mr. Brown, the husband of Phyllis Drinkall Brown for 44 years, also leaves two daughters, Michelle Brown of Memphis and Christi M. Brown of Winter Haven, Fla.; a son, David Mark Brown of Memphis; a sister, Betty Ree Foster of Kerrville, Texas; a brother, Paul B. Brown of Memphis, and four granddaughters. The family requests that any memorials be sent to Faith Cumberland Presbyterian Church Building Fund or a charity of the donor's choice.
[Source: The Commercial Appeal, December 8, 2003, B5]
---
The Rev. David Brown died December 5. Services were held December 7 at the Faith CPC, Bartlett, Tennessee, where he was pastor emeritus. David is a former moderator of the General Assembly and served the denomination on the Board of Missions staff for many years.
[Source: The Cumberland Presbyterian, January 2004, page 24]
---
A Tribute to Rev. David Brown
by Dr. Joe Ben Irby
For the past few years, I have received a monthly call with the caller saying, "This is David. I am ready for more of that good Chinese food. How about you?"
I would say, "I'm ready too."
So we would meet at the China Royal Restaurant in Bartlett, Tennessee, and enjoy an hour of fellowship over a helping plate of good Chinese food.
We would talk about our families, the local church, and the church and ministers in general. We called it "gossip," but it was not of that traditional genre.
On Friday, December 5, I was sort of expecting to get that call from David, but instead I got the shocking news that he had had a massive stroke.
The last Chinese luncheon I had with David was one with him and my present pastor at Faith CPC, Rev. Jody Hill. Both of them had a birthday in October, so I treated them to a Chinese luncheon.
When David had efficiently led the Faith Church to its present location, he felt that he should resign and allow new leadership to take over. The session reluctantly accepted his resignation.
But he did not cease his ministry. He served the CPC, Waverly, Tennessee, as interim pastor for quite a while. When it had secured a resident pastor, he became the interim of the Presbyterian Church in Wynn, Arkansas, where he was serving at the time of his death. He spoke favorably of both churches.
David Brown was an advocate for the poor, the oppressed, and the ethnic minorities. He worked hard to get African Americans into the fellowship of the Faith Church.
The high esteem in which David Brown was held is evidenced, among other ways, by the 300+ in attendance at the funeral service.
I will continue to have an occasional Chinese luncheon, but it will not be the same without David Brown sitting on the other side of the table.
Joe Ben Irby
[Source: The Cumberland Presbyterian, February 2004, page 2]
---
A Tribute to David Brown
by Robert Watkins
Everyone who lives long enough reaches a time in his or her life to begin to see colleagues pass away. Our reactions to the death of another varies unbelievably. Some people go and you empathize primarily with the sadness of their family and friends. Others die and you participate strongly in the death itself! David's death has rocked many of us to the core. We still stagger when we let ourselves contemplate his departure. Why has his death been so hard for so many?
Part of the answer rests in the quality of life that the deceased invested in the griever. David Brown is missed because of the investment he made in other people. At least this is how I feel. Although I saw David very little in the last few years, he had been a fellow minister, a friend, my boss, my pastor, and a "sort" of an uncle to my children.
I suspect I have seen David in as many scenarios as anyone, apart from his family. There was the day he almost drowned during a storm in the Pacific Ocean on a mission trip to a small island; he looked mighty pale on that occasion. Then, there was the time we were arguing about whether General Assembly should meet in Colombia. His face was fully red during that heated discussion. Other times he was quite serene as we talked warmly about our love for our families.
Until 1975, David and I had been friends, two pastors with a common interest in the pastorate. All of that changed in 1975 when David and I entered the employment of the Board of Missions. I would leave for South America as a missionary and he would become the Director of World Missions. I learned a lot about him during the next decade. I saw much that I had never seen before. I became aware of his nervous leg syndrome and his endless spinning of a pen during our discussions. I learned he was hyper, both physically and intellectually. I observed a statesman that could clearly articulate his informed positions. As my supervisor, he was always decisive but flexible. David's strength as a minister and a mission executive rested in his love and respect for people.
When all was said and done, David was foremost a friend and pastor to the missionary and church families he served. From a missionary perspective, he always took the time to listen to our needs as a missionary family, to advocate for those needs, and to carefully minister to us as we faced the daily challenges of life and ministry.
I resigned from missionary service way back in 1983 and consequently David no longer served as my executive leader. However, until his death, I did continue to feel his desire and willingness to be a pastor and a friend. And, so, I bear tribute to this servant of God and the world.
[Source: The Cumberland Presbyterian, February 2004, page 17]
---
Brown Family Information
---
Please Contact the Archives with Additions/Corrections
Updated April 9, 2009
HOME