William Bell Allen
1847 - 1930
Cumberland Presbyterian Minister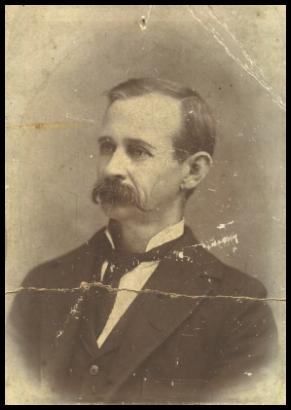 ---
Longview, Texas.--Rev. Wm. B. Allen upon assuming the pastoral care of this church for the third time, preached his introductory sermon February 5, using this unique and appropriate text: 2 Cor. xii. 14, "Behold the third time I am ready to come to you; and I will not be burdensome to you; for I seek not yours but you." In explanation he said: In 1883, when this church was a feeble infant of but thirteen members, I formally assumed this work as pastor. In November, 1885, I resigned and accepted editorial charge of the "Texas Observer," the organ of our church in this State, which was then published in Dallas, but soon moved to Mexia. An unexpected prostration drove me out of that work, I resigning about March 1, 1886. I was at once recalled to this pastorate, accepted the same and preached another opening sermon about the 1st of April. Ten years soon roll by-years of much happiness, years of church prosperity. In 1895 I was again severely prostrated. I stood to my post hoping improved health for one year. My health still declining I again resigned in November, 1896. One year was spent as superintendent of Sunday school work in Texas; another spent in purely secular pursuits, until now I am before you with the language of Paul springing up within my heart, "Behold, the third time I am ready to come to you." You could have paid me no higher compliment. . . . I come with you to stay if such be the Divine will. I want to finish my life in this work and at last to go to heaven fresh from Longview.
[Source: The Cumberland Presbyterian, February 16, 1899, page 208]
---
REV. WM. BELL ALLEN
Rev. William Bell Allen, 83 years old, died at his home on North Washington Avenue at 8:30 Sunday morning following an illness of two years.
Rev. Allen was born in Pontotoc County, Mississippi, August 2, 1847. When a boy about seven years old he moved with his parents to Shelby County, Texas, near Center. He later moved with his father to Louisiana where the family resided for several years.
Rev. Allen was probably one of the oldest Cumberland Presbyterian ministers in this section of the county, having been ordained to preach on March 3, 1873 and continued to preach the gospel for over fifty years, up to the time he was taken ill.
Rev. Allen is survived by his wife, and five children, Miss Minnie Allen and Mrs. L. J. Cowart, Dallas; Mrs. Ernest Brown, Little Rock, Ark., Mrs. John Hill and Andy Allen, Marshall. Also three sisters, Mrs. H. C. Jacquish, Miss Emma Allen, Mrs. Floyd Donald and one brother, Monte G. Allen, all of Marshall.
The funeral was held at 10:30 Monday morning from the home to the Cumberland Presbyterian Church where the services were conducted by Rev. W. T. Ingram, after which the body was taken to Greenwood cemetery and laid to rest in the family plot.
The following were the pallbearers: Floyd Donald, Barry Greer, Jim Craig, John C. Sanders, Dr. John Hill and Emmett Brown.
[Source: clipping from ?]
---
Rev. William B. Allen.
William Bell Allen was born in Pontotoc, Mississippi, August 2, 1847. His father, the Rev. W. M. Allen, his mother, four brothers and four sisters are now residents of Marshall, Tex. His earlier education was through the agency of the country school. His first selection of a profession was that of medicine, to which study he devoted three years of his early manhood. He became a Christian in 1863, and joined the Cumberland Presbyterian Church in DeSota parish, Louisiana. At the age of 23 he felt the impress of a higher calling in life, and in obedience thereto placed himself under the care of the Marshall Presbytery of the Cumberland Presbyterian Church as a candidate for the gospel ministry. He then commenced his collegiate course of study in Chapel Hill College, Daingerfield, Tex.; of which institution his father was the honored President. These opportunities he enjoyed with close application for five terms, until his physical energies became prostrated, and he was forced to abandon further efforts in school life. He was a teacher in the High school at Center, Tex., for one year, devoted especially to languages and mathematics. He then spent one year in missionary labors in the bounds of his presbytery, riding 300 miles a month on horseback to fill his appointments. He was licensed to preach by the presbytery at Pine Tree church, Gregg (then Upshur) county, Texas, July 1872. He was ordained a minister of the gospel at Marshall, Tex., March, 1873. His first pastorate was Ewing Chapel church, eight miles south of Marshall. Here he spent four years with satisfactory results. His next pastorate was Atlanta, Tex. He filled this trust seven years, raising a struggling handful to a good church. During this term, in the spring of 1877, under appointment of the presbytery, he divided time, giving a portion to missionary labors at Texarkana. This work, however, lasted but about four months, during which time he gathered up a little band of forty members.
He was married on February 14, 1877, to Miss Nannie J. Hall, of Harrison county, Texas, who is still faithful by his side in the conflicts of life.
On September 3, 1883, he preached his introductory sermon of becoming the first pastor of the Cumberland Presbyterian church, in Longview, Tex. It was then only a little band of fifteen members, untrained in church work, but full of anxious hope. Probably in this work Mr. Allen has fought the most earnest battle of his life. Other churches were thoroughly established, while his was regarded as an experiment. For nearly eight years he has stood firmly at his post of duty. These pastoral labors have as their reward the gross enrollment of 150 members, the building of a good parsonage, and a handsome study attached to the church room. For more than ten years he supplied the pulpit at Pine Tree church, in this county. The past two years have been spent entirely in the service of the church in this city.
Among other characteristic features of his early life was the acquirement of a business education under the instruction of Prof. Wm. Hudson, who was afterward the successful principal of the Commercial Department of Trinity University for more than ten years. In 1872 Mr. Allen was elected as a member of the Academy of Fine Arts of Trinity University, and an honorary diploma awarded him.
He is now forty-four years old and active to every demand of the age. He loves his church and people; he loves Longview and is alive to her every interest; he loves especially the youth of the age, and is hearty in every effort to promote the physical, the intellectual and the moral development of young men and young women.
[Source: clipping?]
---
Rev. William Bell Allen, eldest son of Rev. and Mrs. W. M. Allen, was born in Pontotoc County, Mississippi, August 2, 1847. When about eight years old, he moved with his parents to Shelby County, Texas. He became a candidate for the ministry under the care of Marshall Presbytery in 1870 and was ordained in 1873 at Marshall. After several years spent as pastor at Pine Tree, Ewing Chapel, Atlanta, and other points, he was called to be the pastor of the church at Longview in 1883, which had just been organized with thirteen members. He remained here about twelve years, during which time a strong church was built up. He later established a mission at Shreveport, but in the struggle to establish that work his health was undermined. He was for thirty years stated clerk of Marshall Presbytery, and for ten years stated clerk of Texas Synod. He died at Marshall in 1930.
[Source: Campbell, Thomas H. History of the Cumberland Presbyterian Church in Texas. Nashville, Tenn.: Cumberland Presbyterian Publishing House, 1936, page 152.]
---
Allen, William Bell. born Aug. 2, 1847, Pontotoc County, MS; parents: Walker Montecure Allen and Eliza Ann Handly; educ.: B.A., Chapel Hill, 1872; attended medical school, certified to practice in Texas; served in confederate army; married Nancy Jane Hall in 1877; children: Walker Young, Minnie, William C., Nancy Ann, Nella, Elizabeth, Andy Handley; ordained in 1873 by Marshall Presby.; served at Ewing Chapel, 1874-77; Atlanta, TX, 1878-82, Longview, 1883-91; 1892-1902 (left for a yr. To serve as state superintendent of Sunday school work); Pine Tree, 1888-91; Shreveport, LA, 1903-04; other small churches in Marshall Presby.; 30 yrs. Clerk of Marshall Presby.; 10 yrs. Clerk of Texas Synod; frequent contributor to denominational publications; died Dec. 22, 1929, Marshall, TX; buried in Greenwood Cem., Marshall, TX.-Campbell, p. 152; CP, Feb. 16, 1899; MM, Aug. 2, 1922, MM, Mar. 12, 1923; MMN, Mar. 1923; MMN, Feb. 12, 1927; TWH, Nov. 26, 1885
[Source: Family of Faith, Cumberland Presbyterians in Harrison County 1848-1998. By Rose Mary Magrill. Memphis, Tennessee: The Historical Foundation of the Cumberland Presbyterian Church and the Cumberland Presbyterian Church in America, 1998, page 598]
---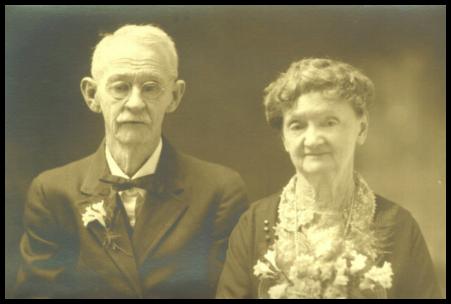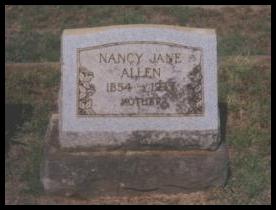 Greenwood Cemetery
Marshall, Harrison County, Texas
---
William Bell Allen Collection
In the Historical Library and Archives of the Historical Foundation
Items include: sermons, lectures, poetical compositions, letters, scrap book, and miscellaneous writings.
---
Please Send Additions/Corrections to the Archives
Updated September 3, 2006
HOME